About Grand Cayman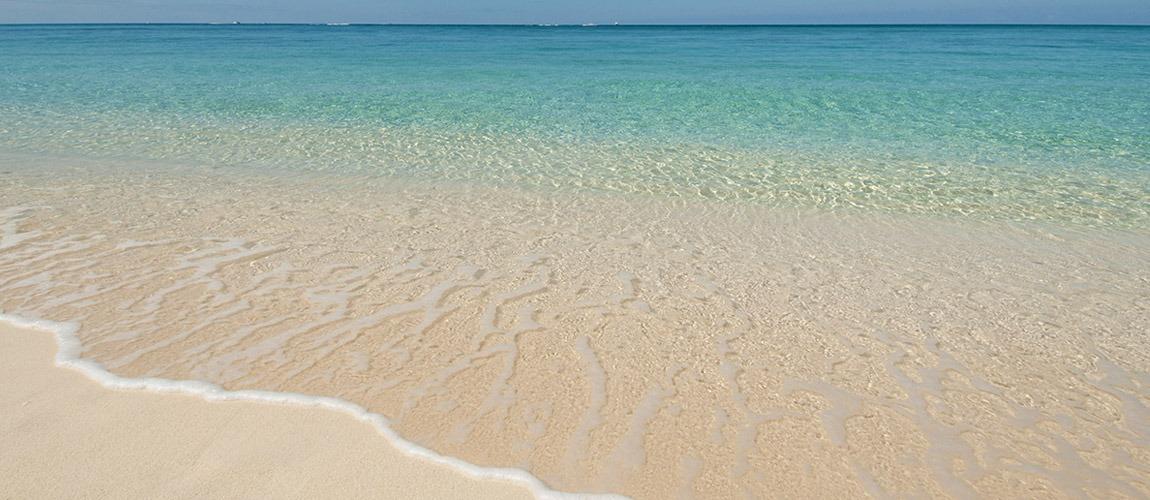 Grand Cayman and its sister islands, Cayman Brac and Little Cayman, form the Cayman Islands. Originally part of the British West Indies, Cayman (Cay-MAN as it is called locally) remains a protectorate of Great Britain. Grand Cayman is the largest of the three islands with Georgetown as its capital. A popular port for cruise ships, Cayman has become well known as an offshore banking center. You will need a passport to visit Grand Cayman. In the winter months, Cayman time is the same as US Eastern time, and in summer months, the time is the same as US Central time (Cayman does not change with daylight savings).
Things to Do in Grand Cayman
Whether you are looking for adventure and activity, rest and relaxation, love and romance, casual and gourmet dining, or family-friendly attractions, there are a variety of things to do in Grand Cayman that will appeal to all interests.
Beaches:

from Seven Mile Beach to Smith's Cove, enjoy panoramic views, restful solitude, or snorkeling & other watersports on Grand Cayman's stunning white sand beaches

Restaurants:

Grand Cayman offers a great range of casual and fine dining restaurants that feature local and international cuisine

Bars:

sports bars, wine bars, beach bars, martini bars – mix and mingle with the hip and trendy crowd

Watersports:

swimming, scuba diving, snorkeling, sailing, fishing, kayaking, parasailing, and more!

Shopping:

Georgetown is bursting at the seams with duty-free shopping, and there are several grocery stores within a mile of our deluxe Grand Cayman condos that offer everything you need to prepare a gourmet meal

Attractions:

consider a visit to one of many popular attractions, such as The Turtle Farm, Hell, Queen Elizabeth Botanical Gardens, Butterfly Farm, and Stingray City

Other Activities:

whether you enjoy golf, horseback riding, or hiking, there are plenty of opportunities to get out and enjoy the tropical outdoors