Resort Amenities
The Details That Make Your Vacation Unforgettable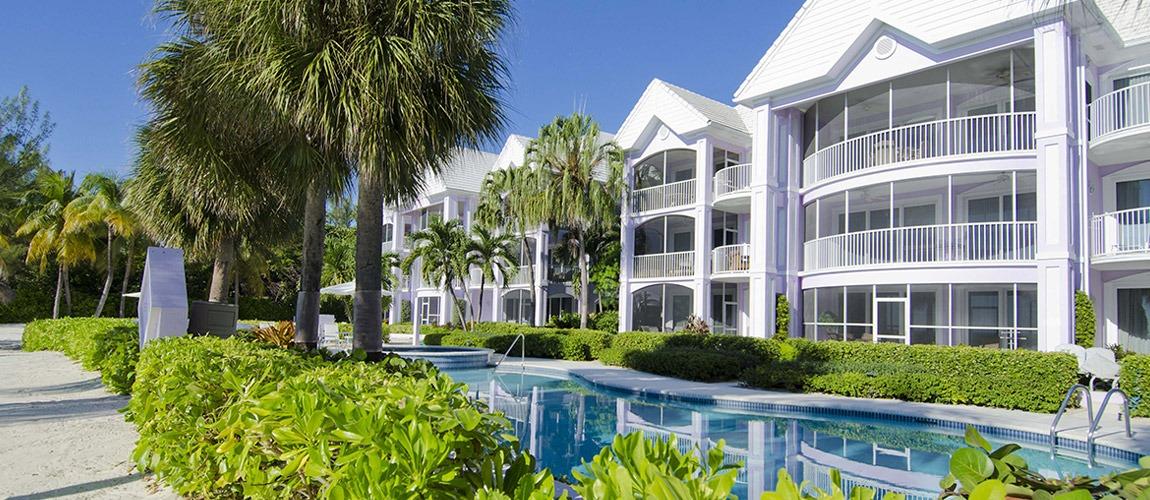 Your luxurious retreat to The Avalon Condominiums in Grand Cayman not only includes a relaxing stay in one of our 3 bedroom beachfront villas, but also exclusive access to a wide range of resort amenities.
Perhaps the most popular of these amenities is the beach – literally steps away from the rental condos. Attractively landscaped walkways between the main buildings meander past the resort's renovated exterior, leading to a wide, private expanse of Seven Mile Beach and the Cayman Islands' famously pure white sand and turquoise-blue waters.
Nearby supermarkets, a liquor store, and some of the most popular restaurants in Grand Cayman are also within easy walking distance of the condos.
Amenities at a glance
As a discerning guest in one of our luxury villas, you will enjoy the full benefit of private facilities and deluxe amenities to promote relaxation, fitness, and enjoyment during your stay, including:
Outdoor swimming pool
Heated jacuzzi
Fitness centre with new Cybex machines
Lighted tennis/pickleball court
Dive gear rinse tank and hooks
Free wireless high speed fiber internet in each condo
Free outdoor wireless internet, allowing high-speed WiFi access from pool and beach areas
Two landscaped walkways between each of the main buildings, allowing direct and comfortable access to the beach
Private enclosed garage available with each condo
Elevators in each building – with new internal cabins, floors, and lighting
Daily maid service
Traditional beach huts and Christmas palm trees – for those who want to be on the beach, but out of the sun
Lounge chairs
BBQ grills
New outdoor seating and tables with elegant lighting
For more information about our condo amenities, click here.
* Please note, while we do our best to cater to guests with mobility issues, the Avalon Condominiums is not a wheelchair accessible property. Please do not hesitate to contact us if you would like more information in this regard.