Snorkeling
Where to Snorkel in Grand Cayman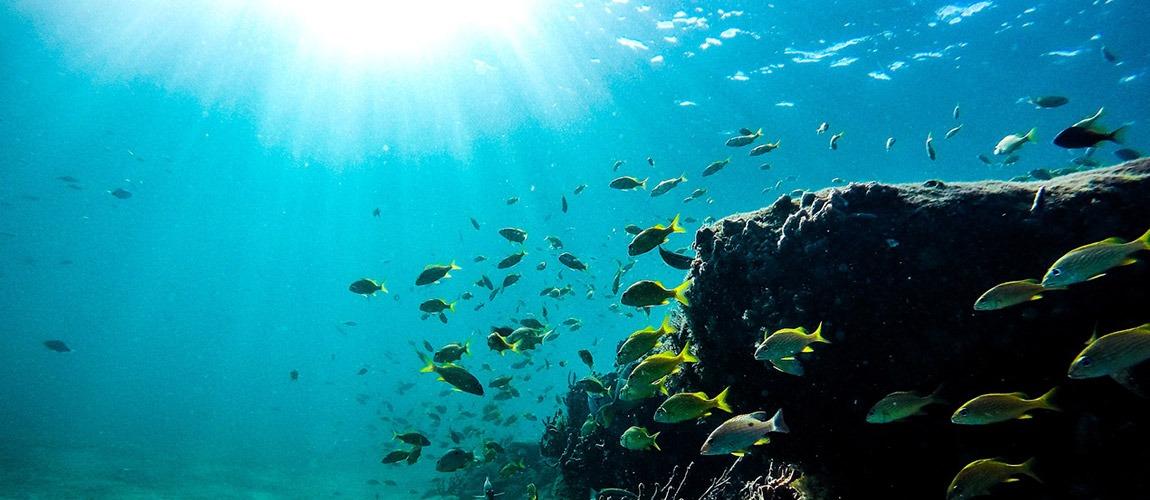 While Cayman has a well deserved reputation as one of the world's top diving destinations, spectacular snorkeling opportunities also abound.
Snorkeling is Cayman's easiest and most accessible underwater adventure, and in many cases you can simply jump in from the shore and immediately enjoy first class snorkeling. For example, take a few steps from your oceanview condo at The Avalon to reach the water's edge, where you can don a snorkel mask and fins and explore underwater beauty in the crystal clear waters in front of the condos.
There are also several other beach entrances on the island that will allow you to view some of the best nature has to offer.
The Cemetery & USS Kittiwake
About half a mile from The Avalon, Cemetery Beach offers a reef roughly 30-50 yards off-shore in 20-40 feet of water. Its close proximity to Seven Mile Beach and its relatively easy access from a typically calm, sandy beach make this one of Grand Cayman's most popular snorkel sites.
The USS Kittiwake dive site is also located near Cemetery Beach, and is another of Grand Cayman's main dive and snorkel attractions. After 50 years of service with the US Navy, the USS Kittiwake was decommissioned, stripped of all harmful waste, and sunk off Grand Cayman to create an artificial reef for both divers and snorkelers. The top of the Kittiwake is 8-10 feet from the surface, so you can snorkel overhead and see the main decks and topography of the ship, plus look down the smoke stack that goes straight to the bottom of the hull and engine rooms.
The wreck is situated in a protected marine park, so visitors are asked to use licensed operators to snorkel or dive the site and to pay entrance fees, which are used for maintenance of the ship wreck, safety equipment, and management of the attraction.
Stingray City and Sandbar
Not all of Cayman's snorkeling spots are accessible from the beach, so you may want to book a snorkeling operator in order to "see it all." We particularly recommend visiting Stingray City and Sandbar off Rum Point for an intimate encounter with Grand Cayman's most famous wildlife – friendly and docile stingrays.
With average water depths ranging from 3-12 feet, Stingray City and Sandbar are ideal for both snorkelers and divers and are frequented by 30-40 stingrays daily who are eager to make your acquaintance and find out what you brought for them to eat. If ever there was a true "must-do" for water enthusiasts, Grand Cayman's Stingray City is it!